Join us as we explore the ways local governments can use technology to provide better services and engage with their citizens. Featuring local government leaders and industry partners, we focus on best practices from innovative governments, and actionable steps you can take back to your communities.
Upcoming Webinar
Prioritizing Government Spending to Maximize ROI
Tuesday May 30th, 1 - 2pm EST | 10 - 11am PST

In partnership with ResourceX, we'll discuss how to identify, prioritize, and spend on the kinds of high-impact investments that will save your government resources in the long run. Our featured speakers will share their insights from efforts that helped their communities save big—one through partnered services and another through new software.
Featured Speakers
Eric Keck, City Manager, Englewood, CO | Saving with Partnerships: Bundling Emergency Services
Jamie Hellen, Deputy Town Administrator, Franklin, MA | Saving with Technology: Upgrading to Cloud-based Software
Please use the form on the right to resgister for the webinar. Feel free to submit questions or topics you'd like us to cover!
---

Watch Previous Year of the Citizen Webinars
Building a Customer-centric Approach to Service Delivery
Santa Monica City Manager Rick Cole & New Urban Mechanics Co-Founder Nigel Jacob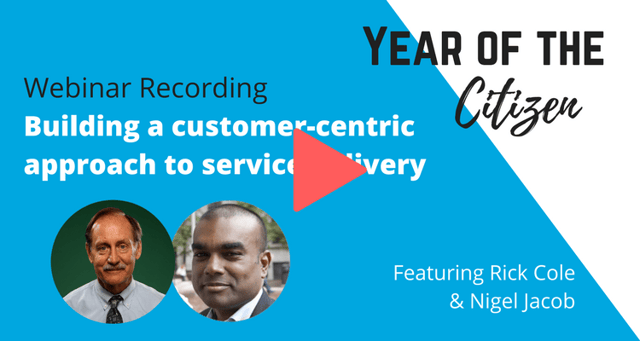 Balancing Responsiveness & Resource Management
Riverside, California's CIO Lea Deesing & Director of Community and Economic Development Rafael Guzman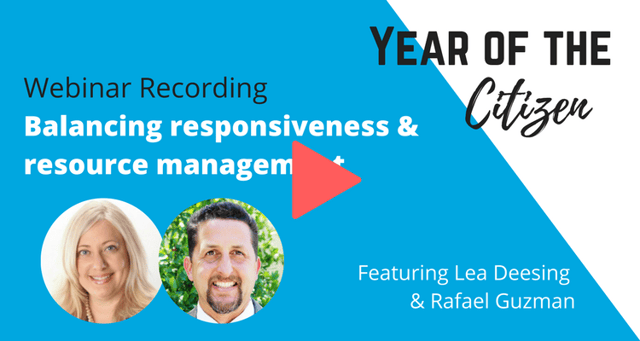 Best Practices for Local Government Citizen Surveys
National Research Center, Inc. Founder & CEO Thomas Miller, PhD