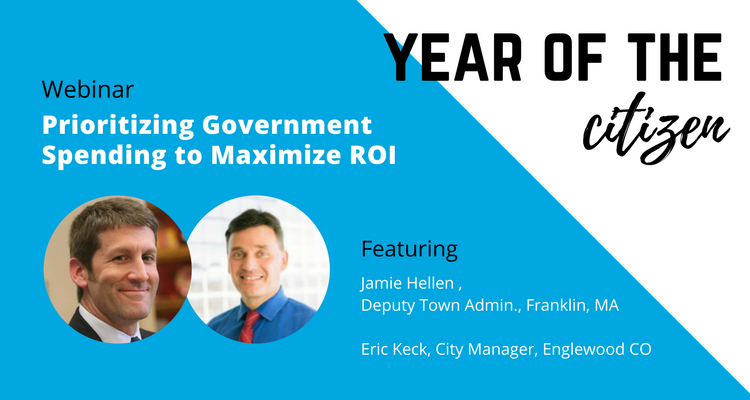 In partnership with ResourceX, we discussed how to identify, prioritize, and spend on the kinds of high-impact investments that will save your government resources in the long run. Our featured speakers shared their insights from efforts that helped their communities save big—one through partnered services and another through new software.
Fill out the form to the right to receive the full slide deck from our webinar on Priotizing Government Spending to Maximize ROI.
Featured Speakers
Eric Keck, City Manager, Englewood, CO | Saving with Partnerships: Bundling Emergency Services
Jamie Hellen, Deputy Town Administrator, Franklin, MA | Saving with Technology: Upgrading to Cloud-based Software
Please use the form on the right to receive an email with the link to download.